12.12.2019
Embarc Collective is Opening. What Does This Mean for Tampa Bay?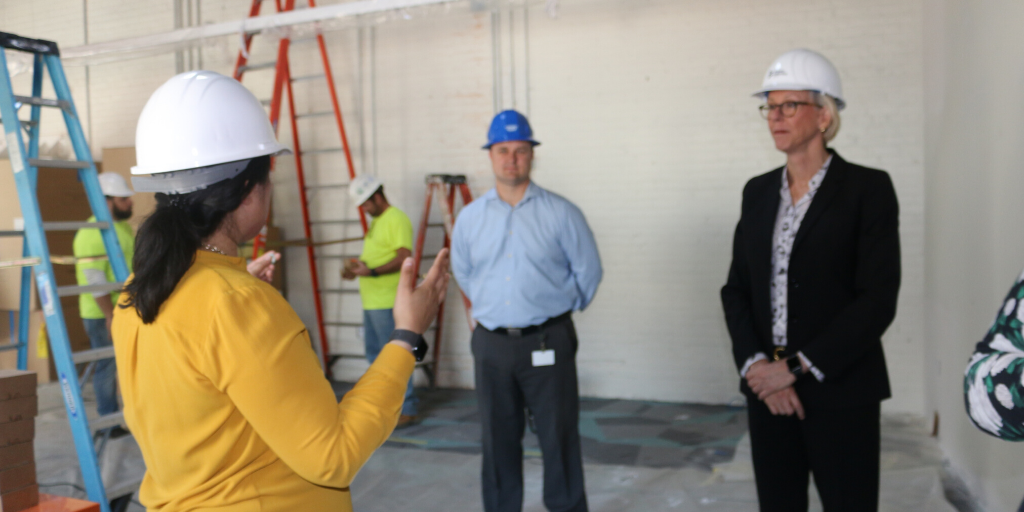 Embarc Collective helps Tampa Bay's startup talent build bold, scalable, thriving companies. Our team has been doing this since March of this year for the 40 member startups we support through 1:1 coaching from the Embarc Collective staff and 51 group workshops on the different needs of a startup.
But without our physical space, for anyone outside the Embarc Collective membership, our value proposition may have felt more like a future vision than a reality. Until now.
We're excited to announce that before the holidays, construction on our 32,000 square foot facility will be done.
So what does this mean for Tampa Bay?
If you're a startup:
For the 40 early-stage technology startups that Embarc Collective currently supports, welcome home. You have a physical place:
to build your company surrounded by others who understand the challenges and adventure of building new technology ventures.
to learn about everything there is to know when building a scalable technology venture with resources in close proximity to create an action plan quickly.
to collaborate on new ideas, test hypotheses and find a community of similarly driven and passionate individuals.
We know that different startups have different needs, so some companies will have private offices within Embarc Collective. Others can use the open collaboration areas within the space to build their business. But, no matter the membership type, all companies will continue to have access to the 1:1 coaching from Embarc Collective's staff (how great will it be to finally be co-located!) and access to our weekly sessions, with content driven by member startup needs. The efficiencies for getting that support will be so much more pronounced with the opening of the new space. If you're considering membership, apply here.
If you're an active startup supporter:
Within Embarc Collective, there are several dedicated spaces for the community to engage in discussions around technology, entrepreneurship and innovation. We hope to be the home to 100+ tech- and entrepreneurship-focused events in 2020, led by different organizations in the community. We are excited to welcome you to host an event or attend an event hosted at Embarc Collective. If you're considering hosting an event at Embarc Collective, contact our events manager here.
If you're a corporation:
Engaging the corporate community of Tampa Bay as early startup customers is critical to unleashing the power of this startup community. If you're a corporation or organization interested in corporate membership, contact our business development manager here.
If you're an entrepreneurial support organization partner:
Thank you for being our partner. From the start, we've said that, "the startups we support have a mindset toward scaling globally, so we needed to ensure that we've built in that connectivity from a support standpoint from the start. Knowing that the whole is greater than the sum of its parts, we have partnered with impactful organizations from around the world to help us do so." We look forward to continuing to find ways to be complementary to your work. If you have ideas to partner on programs, content and/or events to better this startup community, please reach out. We are your partner!
The ambition of Embarc Collective is bold. We want the world to take notice of the strength and momentum of the Tampa Bay startup community. Even in our early days, international audiences are taking notice as seen in the Financial Times, Inc. Magazine and Business Observer. With our space, the story will just be amplified further.
Rise with us in 2020.
Sign up for updates on the Embarc Collective launch celebrations by signing up for The Weekly Collective.
Delivered to your inbox every Thursday.