10.18.2022
Embarc Collective Receives Truist Foundation Grant to Further Strengthen Tampa Bay's Thriving Tech Startup Community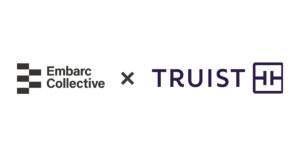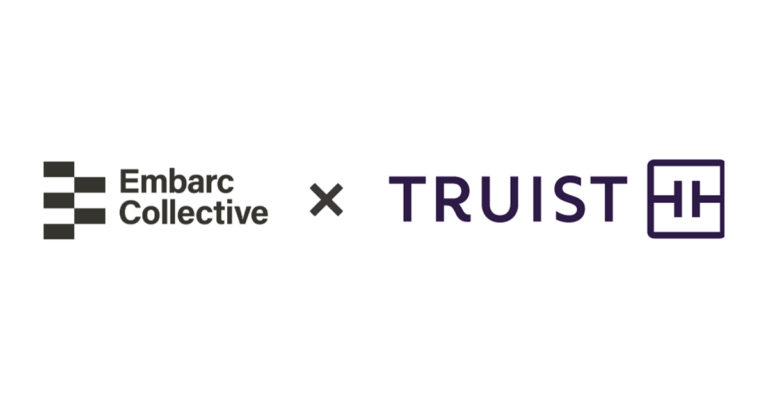 The grant will support early-stage startups through Embarc's customized coaching program  
Embarc Collective, Florida's fastest-growing startup hub, today announced a $50,000 grant from Truist Foundation, a purpose-driven financial services company, to support Embarc Collective's customized coaching for startup founders. Embarc Collective's professional and management training provides technical support, education, and network access for entrepreneurs – a necessity, given today's fierce competitive landscape that makes it harder for first-time founders to successfully scale operations. 
Since its launch in 2019, Embarc Collective has challenged the traditional startup support model by offering individualized milestone-based coaching by a paid staff of vetted coaches – a huge differentiator from other traditional volunteer mentorship programs. Embarc Collective's program is tailored to the unique needs of each founder and aligns with the specific areas of focus for tech and tech-enabled startups including growth strategy, leadership, talent, product development, sales, branding/marketing, and burnout prevention.
"The core of Embarc Collective is our coaching program, and support from Truist Foundation will help us enhance our startup coaching experience for member companies," said Lakshmi Shenoy, CEO of Embarc Collective. "This grant from Truist will create more opportunities for startups to thrive locally, igniting economic growth across the Tampa Bay community."  
Embarc Collective partners with over 160 early-stage venture firms and more than 100 startup-focused organizations from across the country to support entrepreneurs. Currently, the coaching program assists a growing roster of over 125 early-stage, Florida-based startups in outlining and executing their goals for growth and business development, both at its 32,000 square-foot hub in Tampa and virtually. 
"Truist Foundation is committed to the support of small business owners in Tampa's flourishing tech startup ecosystem," said Iwan Mohamed, West Florida regional president for Truist. "The work of Embarc Collective provides essential training and ongoing assistance for entrepreneurs, which aligns with the foundation's mission to work with innovative organizations that strengthen and revitalize the entrepreneurial spirit in communities. It's also another way we fulfill Truist's purpose to inspire and build better lives and communities." 
Embarc Collective continues to make an everlasting impact with Florida-based startups. It has become Florida's fastest-growing startup hub and has surpassed 125 member startups, quintupling its membership since its launch in 2019. Embarc Collective was also honored with hosting this year's 9th Annual Startup of the Year Summit in Tampa, which helps rising founders from around the country build their networks and learn from the world's best mentors, investors, corporate connectors, and other experts.  
For more information about Embarc Collective, visit www.embarcollective.com
About Embarc Collective
Embarc Collective is a nonprofit startup hub helping founders in the Tampa Bay region build bold, scalable, thriving companies. Embarc Collective offers hands-on support driven by the unique goals and needs of each member startup at its 32,000 square-foot headquarters in downtown Tampa. Member companies receive customized, ongoing coaching and support from startup veterans to help propel member companies' growth. Embarc Collective works with a growing roster of over 125 early-stage startups and is the fastest-growing startup hub in Florida. 
About Truist Foundation
Truist Foundation is committed to Truist Financial Corporation's (NYSE: TFC) purpose to inspire and build better lives and communities. Established in 2020, the foundation makes strategic investments in nonprofit organizations to help ensure the communities it serves have more opportunities for a better quality of life. The Truist Foundation's grants and activities focus on building career pathways to economic mobility and strengthening small businesses. Learn more at Truist.com/Purpose/Truist-Foundation.