08.08.2022
Lessons Learned From An Early-Stage Tech Community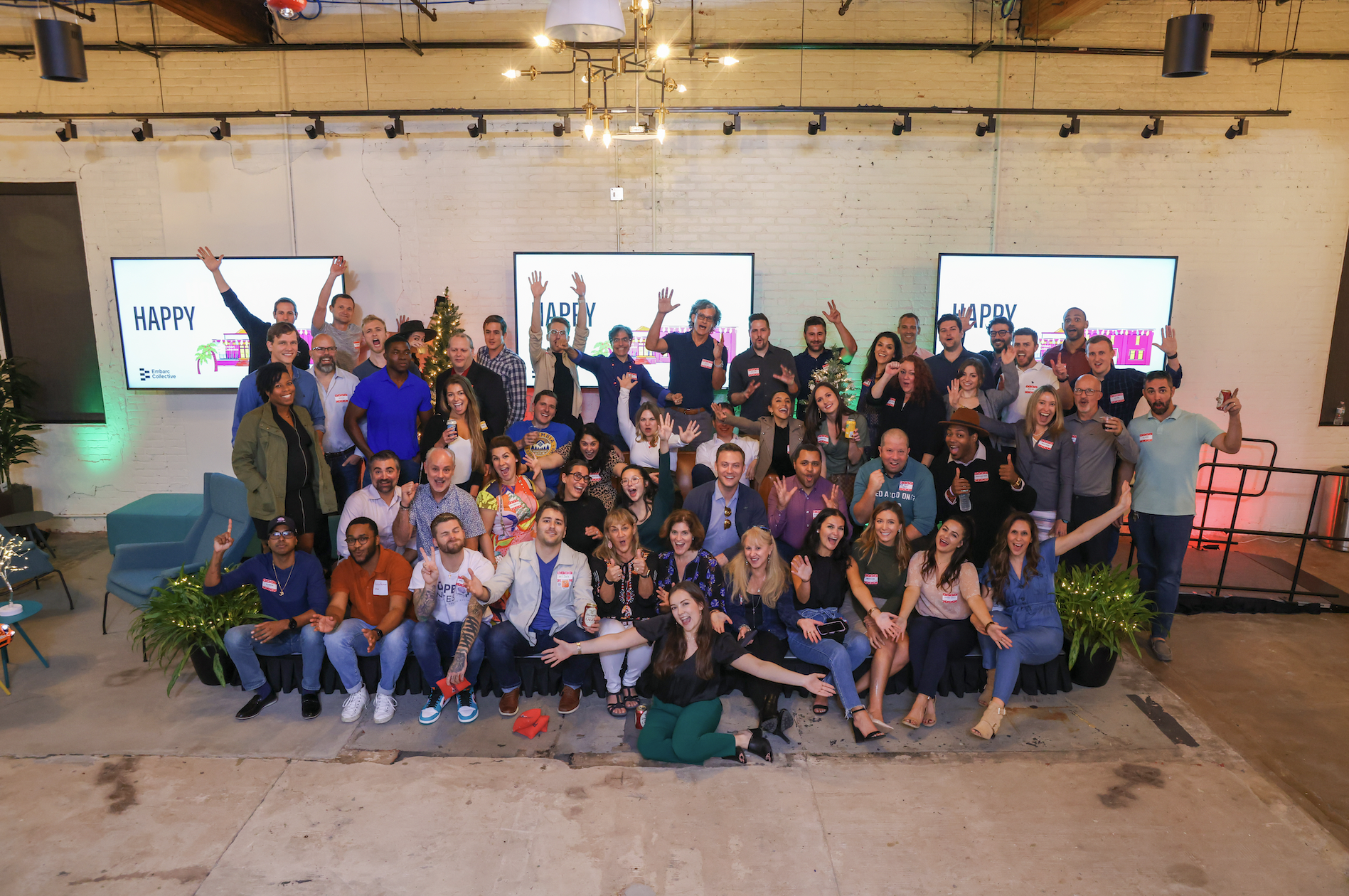 I was fresh out of my first year of graduate school when I applied to Embarc Collective a little over a year ago. Like many, remote learning left me craving community, especially after years of working closely with community issues alongside passionate people looking for a challenge and solutions. My desire for community-centered work is what originally drew me to the role of Member Experience Associate. Embarc Collective promised the opportunity to foster a vibrant and growing community, but I wasn't prepared for how much I would come to love every moment I got to spend with it.
Joining the Embarc Collective team was an intimidating idea to me. I didn't think I knew much about tech and entrepreneurship, but I knew a thing or two about community and had a passion for people, the core building blocks of any startup.
Overall, the greatest (and most fun) lessons I've learned center around people, because that's what we are at the end of the day. We carry our passions, emotions, experiences, mistakes we've made, and lessons we've learned with us everywhere we go. In my journey of growth with Embarc Collective, here are my takeaways:
Don't dim your sparkle
Your individual "sparkle" makes you unique and provides an incredible amount of value to your community. Don't be scared to share it! Your sparkle lets you show up fully as your authentic self and is often reciprocated by the people around you. This allows you to provide a diverse perspective, and it helps those in your community hold you accountable for what makes you, you. I was incredibly lucky to find a team and community that—once they recognized my sparkle—doubled down on their commitment to my personal growth.
Take care of yourself
As you contribute to your community and support those around you, you need to take care of yourself. You can't contribute and be fully present while running on empty. Like many, my passion causes me to get caught up in the "grind" mentality. This has gotten me into some sticky and unhealthy situations where I didn't have the energy to show up as myself, let alone for myself. In moments like this, it's important to lean on those around you and take a step back to look at the bigger picture. Those around you are more willing to support you than you think.
What do I say to the community that has given me the most over the past year?
Thank you from the very bottom of my heart! So many of you have shown me an extreme amount of kindness and care that I wasn't expecting to receive at my first job out of college. You saw me, encouraged my "sparkle," supported me through hard times, and took an interest in who I am as a person. You were open, vulnerable, and let me tag along for a small part of your journey. You've given me countless memories and made them worth holding on to for a lifetime.
From day one, Embarc Collective gave me everything I was looking for and more; a motivated community of thinkers, a team who cared about my personal growth, and countless memories shared.
I'll say TTYL rather than goodbye. I'm hopeful that wherever our journeys take us, our paths will cross again soon. Know I'll still be in your corner cheering you on. If you're curious about my next adventure and want to stay in touch, follow along on Instagram.
XOXO,
Elizabeth
Keep up with the latest in Tampa Bay startup news, local talent interviews and founder resources.
Delivered to your inbox every Thursday.