08.22.2019
Ways to Optimize Website Speed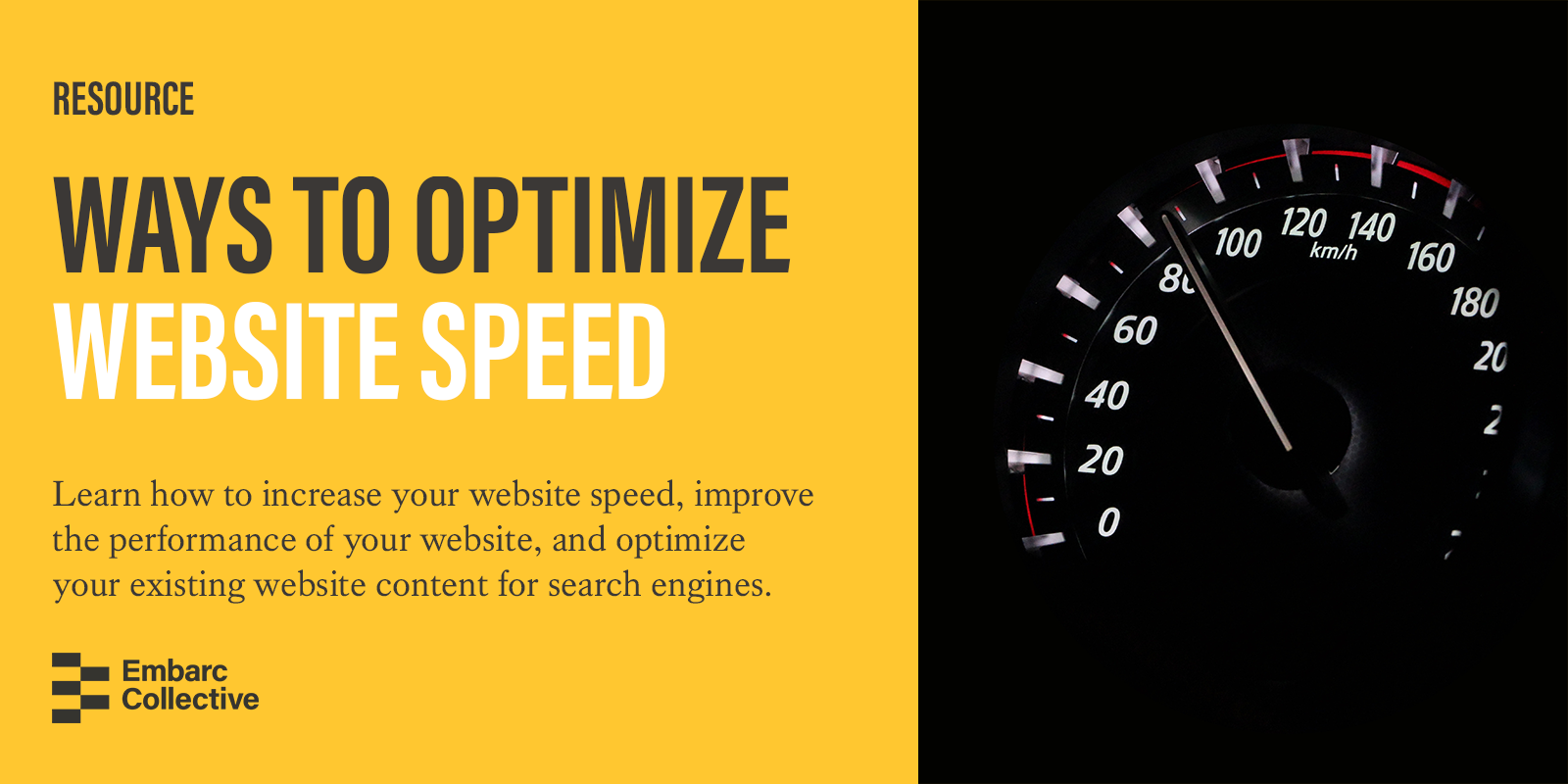 Did you know that an estimated 40% of users will abandon your site if it doesn't load in two to three seconds? Essentially, slow websites will kill conversions for your brand. Besides the direct impact speed can have on the behavior of potential customers, a slow site can also hamper your site's SEO rankings, as Google deprioritizes slow sites.
If you're suffering from a slow website, here's some tips on how to optimize for faster loading times.
Start by Assessing Site Speed
The first place to begin is to try a website speed test. There are a lot of great tools out that can tell you your average load time and what's slowing it down. One of the best is Google's PageSpeed Insights report. Here, you can analyze your website and gain access to suggested optimizations.
Minimize Redirects
Think of a redirect as a connecting flight – the more stops, the more time it takes to get to your destination. Don't get us wrong, redirects are a useful tool to help guide users to the right place on your website, but they can have an impact on site speed. With the right tools, you can analyze your site's redirects to see if any lead to pages that no longer exist. By cleaning these out, you can make users' mobile and desktop experience faster.
Maximize Cache
For most customers, it takes multiple visits to your business' website before they make their purchase. By enabling caching on your site, repeat visitors will experience faster load times because your site's information will wither be stored on their hard drive or browser, eliminating the need to send multiple HTTP requests. The process is fairly easy and can even be done using certain plug-ins.
Use a CDN
CDNs or Content Delivery Networks store content, which leads to faster load times for users. CDNs are comprised of a group of data centers that work in unison to provide faster load times. Essentially, using a CDN reduces the amount of time needed to send and retrieve your website's information. Setting up a CDN is something you or one of your developers can easily do.
Go Easy on Plug-Ins
Do you ever look through the back-end of your website and wonder what all those unnecessary plug-ins are doing for your site? If they aren't in use, they may be slowing it down, so it's best to uninstall any that are unused on your site.
The quality of the plug-in can also affect site speed. Social sharing plug-ins tend to slow your site down, so it's best to forgo those and embed your social media buttons instead.
Optimize Images
If you've ever tried to open a large image someone emailed to you and found yourself waiting for what seems like an eternity for it to load, you understand how big images can slow your website down. So, make sure any images are the correct size for your site. When optimizing images, picking the right file format is also of the essence. PNGs should be used for images with 16 or less colors (things like simple illustrations) and JPEGs should be your file of choice for all other pictures.
A slow website shouldn't get in the way of delivering meaningful experiences to your customers. After you've made these updates, don't forget to go back and check your site speed via Google's PageInsights Tool.
For an in-depth review of on-site SEO check out this resource from SEO Moz.
Our partners at Bayshore Solutions contributed this guest post.
Keep up with the latest in Tampa Bay startup news, local talent interviews and founder resources.
Delivered to your inbox every Thursday.