05.04.2021
We're Hiring a Growth Marketing Manager!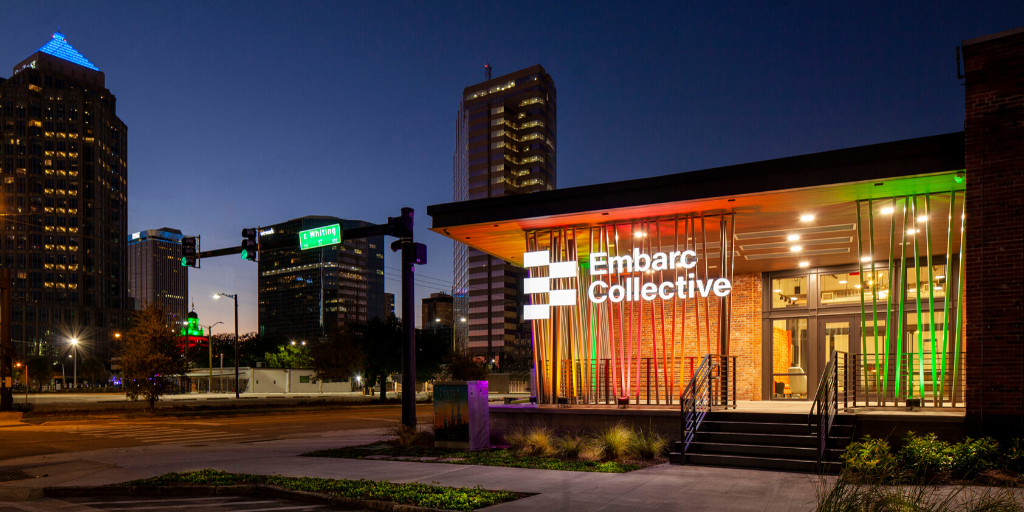 We are hiring a growth marketing manager at Embarc Collective. If you are passionate about building systems and experiments to grow the Embarc Collective digital audience, this could be a great role for you.
The right person for the job is also savvy in creating written, visual, and video content that reflects the Embarc Collective mission and the startups we support.
In this role, you will manage all online communication assets for Embarc Collective, including the website, email communication/weekly newsletter, and social media properties. You would report to Embarc Collective's CEO and will work closely with the Membership and Data & Insights teams at Embarc Collective.
Interested? Email your resume to jobs@embarccollective.com.
Must-Haves for the Role:
• Have an interest in and experience with startups, new technologies, and the broader innovation community
• Have a passion and excitement for building Florida into a premier geography for entrepreneurs to build technology startups
• Are experienced in developing marketing campaigns and understands how to evaluate data to evaluate marketing performance
• Are fluent on WordPress, HubSpot, and on social media platforms
• Are able to design leveraging tools like Canva
• Are familiar with marketing best practices in SEO, Google AdWords, social media, and email
• Are a master at crafting concise and clear messages and content for different audiences
• Are extremely meticulous, organized, responsive, and resourceful
• Are tech-savvy and interested in using tech-forward solutions at work
• Are self-directed but also extremely collaborative, both within the organization and externally when engaging with partners
• Have managed vendors or a cross-functional team in prior experience
• Are a natural problem solver but knows when to ask for help and how to manage up
• Are a great communicator, in-person and in writing
• Demonstrate professionalism, a customer-focused orientation, and polish in one's work
About Embarc Collective
Embarc Collective is Tampa Bay's startup hub. Structured as a 501c3 nonprofit, we help Florida's startup talent build bold, scalable, thriving companies and currently supports nearly 100 early-stage technology startups. The support from Embarc Collective is hands-on and driven by the specific goals and needs of each startup being supported. Embarc Collective operates from its 32,000 square-foot hub in downtown Tampa at 802 E. Whiting Street, Tampa, FL 33602.
Get to Know Us:
Embarc Collective does not discriminate on the basis of race, sex, color, religion, age, national origin, marital status, disability, veteran status, genetic information, sexual orientation, gender identity, or any other reason prohibited by law in provision of employment opportunities and benefits.