11.14.2019
You Can Bet on Tampa Bay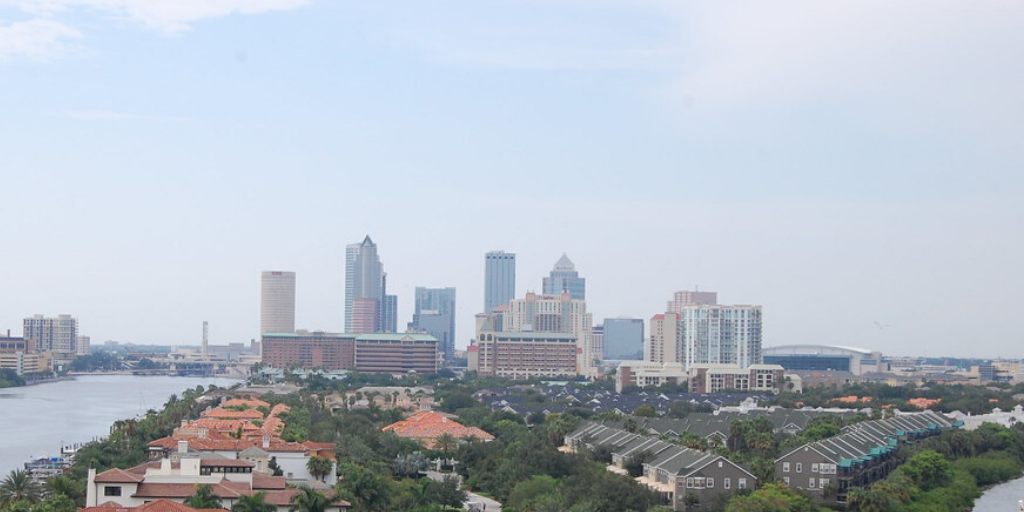 In 2006, I moved to Tampa for college (Go Bulls!). As a rare native Floridian, I was initially drawn to the city due to its proximity to my hometown of Crystal River and family within a short drive's distance. While in college, I quickly fell in love with the beaches nearby and the carefree but creative pulse that radiates through Tampa Bay.
Shortly after graduation, my boyfriend (now husband) and I were grappling with "What next?" for our careers like many other recent graduates. We had recently visited San Francisco and fell in love with the city. With his brother in San Fransisco, it seemed like an option worth considering. As we started coming to terms with the reality of a move across the country, we had a candid discussion about why we were actually moving out of Tampa Bay. It quickly became clear that the culture, food, and music scene that we loved while visiting other cities was blossoming right in our own backyard, and there was a new energy in the city that indicated that Tampa Bay was in the process of a rebrand.
So together we decided to make a bet on the city. I began my events career with the Straz Center in community outreach, working with non-profit partners to bring the arts into the community. I could see first-hand the difference it made to cultivate meaningful relationships across the community. People from different organizations connected with each other at our events and shared resources – they lifted each other, growing each other, and in turn, growing what I'd consider to be the heartbeat of Tampa Bay.
My career path eventually led me to Home Shopping Network as a television producer, where I was inspired by stories of home-made entrepreneurs. I was particularly in awe of those that put everything on the line, confident on a personal level that they had a great product. I learned that for some, with the right community support and mentors, the entrepreneurs with a dream and a fire in their belly would find themselves on our network.
It's obvious that I love building community. But why Tampa Bay?
The mix between work and leisure in Tampa Bay helps foster an amazing energy of the city, where there is a ton of action every day, but you're always minutes away from a relaxing walk on the beach. The size of the city is also perfect; it's big enough to allow both startups and large corporations to thrive and to offer a great support network to both, yet it's small enough not to feel lost and overwhelmed. The mindset of the people who have contributed to the recent growth in Tampa Bay are super excited to see the snowball effect. There's no ego. People are willing to lend a hand or share experiences so that others can help contribute to the momentum of the city and region.
As the Events Manager at Embarc Collective, I already love the feeling that I'm helping that momentum and bringing the startup community together. The entrepreneurial ecosystem that has been building in Tampa Bay is contagious, and the strength of the community undeniable. We are at the beginning of something great, and I'm so glad I've bet on Tampa Bay.
If you are interested in hosting events connected to technology, entrepreneurship, or innovation, drop me a line, I'd love to chat.
Keep up with the latest in Tampa Bay startup news, local talent interviews and founder resources.
Delivered to your inbox every Thursday.